Get The Most Out of Your Purchase
Whatever your need, the diverse lineup of QuikTrip Cards offers a faster, more convenient QT experience. From gift cards for friends and family, to PumpStart® cards for the cash buying drivers, we have what you need to make every trip to QT special. The QT Fleetmaster® cards provide fully customizable fleet fueling services for everyone from startup businesses to major corporations.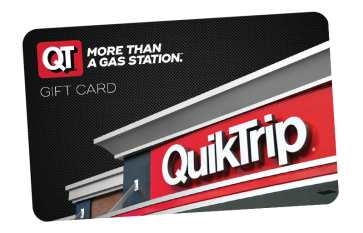 Perfect for gifts, awards, or anyone wanting to budget specific amounts for delicious drinks, fresh food, and high-quality fuel at all QT locations. QT Gift Cards are available in denominations up to $300. Buy them in store or email an eGift card to a friend or family member. Cards can be purchased and reloaded at any QT location or online.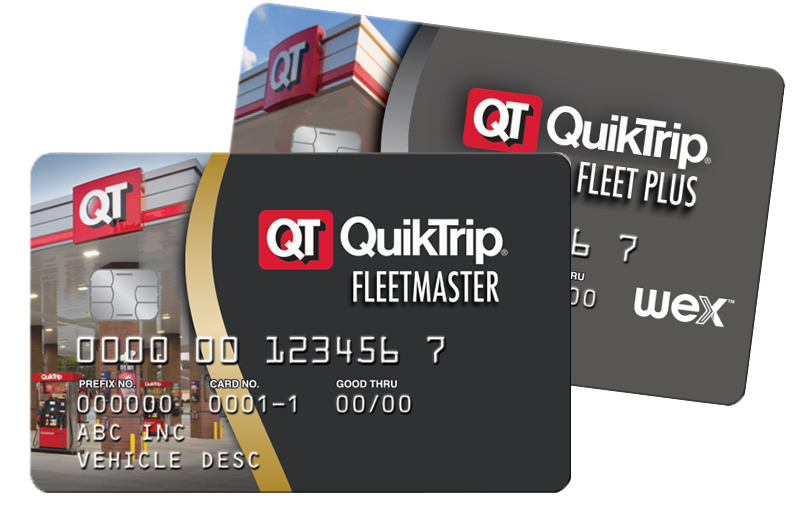 Fleetmaster®
The card of choice to help you manage vehicle fueling expenses easily and securely. Revolve your credit balance each month or pay in full, and save up to 5¢ per gallon* at every QuikTrip location. Set card controls and spending limits, view transaction details as they post to your account, customize reports and manage your account online or by mobile app for maximum flexibility – all backed by 24/7 customer care.
Fleetmaster® Plus
Need the flexibility to fuel nationwide? With Fleetmaster Plus® you get the same security, simplicity, control and reporting to efficiently manage your fleet fueling expenses but with the added convenience of card acceptance at over 95% of fueling locations nationwide. Depending on your monthly fueling volume, save up to 3¢ per gallon* at every QuikTrip location.
*Promotional offer applies to all gallons fueled at any QuikTrip location. Rebates are not applied at the time of purchase – they appear as an account credit on the same billing statement with your monthly purchase. Rebates are subject to change without prior notice.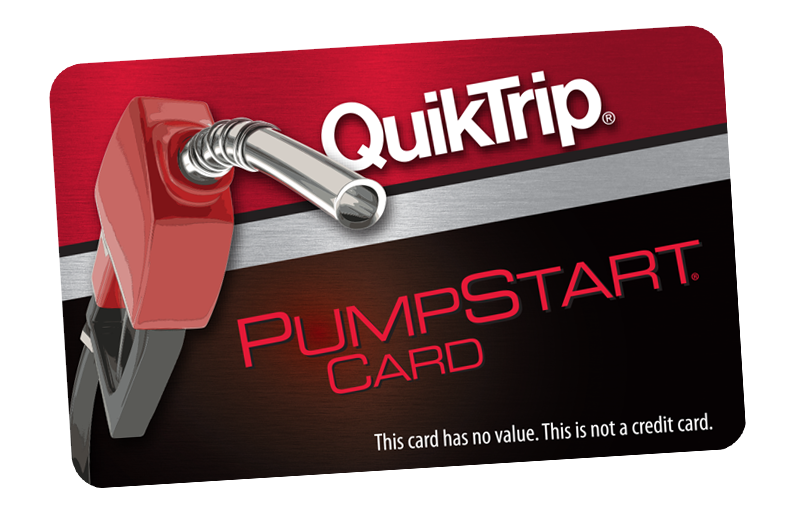 Only in participating markets
Never prepay for gasoline again! The QT PumpStart® card allows you a convenient way to fuel first then come inside to pay. If you wish to pay for your gasoline with cash, avoid prepaying with a QT PumpStart® card. Simply insert your PumpStart® card to activate the pump, refuel your vehicle, then come inside to pay for your gasoline and anything else you need.
To get your own QT PumpStart® card, simply show your driver's license at the counter of any QuikTrip store and immediately receive your card. For questions regarding your QT PumpStart® card, please call 800-247-3452.
If you don't see an answer to your QT Card questions below, please give us a call at 800-247-3452 so we can assist you.