1957
A visit to Dallas where he saw thriving 7-Eleven stores inspires Burt Holmes with the idea to open a small grocery store — then called bantam stores or drive-in groceries — in his hometown of Tulsa, Oklahoma.
1958
Burt convinces a former junior high school classmate, Chester Cadieux, to invest in and operate the store they decide to call QuikTrip. Burt and Chester open the first QuikTrip on Sept. 25 in Tulsa.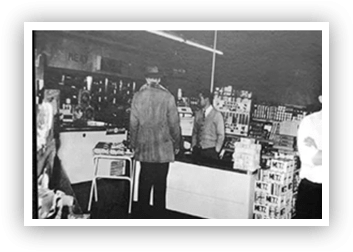 1962
After nearly four years of struggle, QuikTrip finally achieves a positive net worth. The company ends the 1961-62 fiscal year with eight stores and total sales of $1,090,008.

1967
The company operates 43 stores, annual sales of $5.5 million and 167 employees.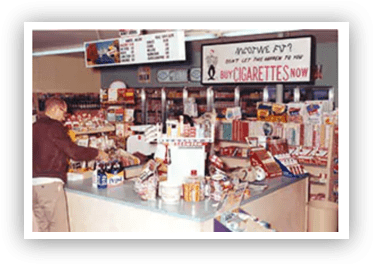 1968
Expansion outside of Oklahoma begins with the Oct. 1 opening of No. 150 in Grandview, Missouri.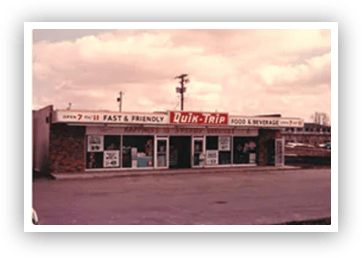 1971
Merges with Shopeze, a Wichita-based convenience store chain. The merger increased QuikTrip from 69 to 97 stores. The stores under construction would bring that number to 120 by the end of the year. Offers gasoline for the first time. No. 58 in Tulsa becomes the first store to sell gasoline.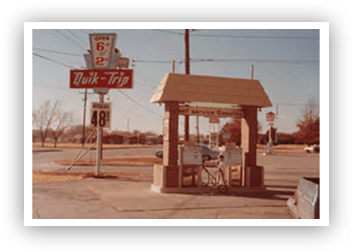 1974
Enters Iowa with the Sept. 22 opening of No. 503 in Iowa City. The store was the first of many openings in cities all across central Iowa.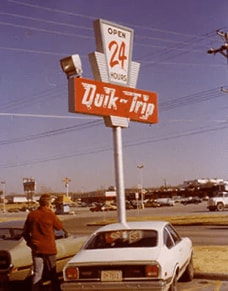 1976
Open 24 hours company wide. This was a significant advantage over the competition as other chains were open on a scattered basis. Customers know all QuikTrips are open 24 hours. Hires Wyatt Phillips, an Atlanta marketing consultant, who creates the company's QT logo. Signs featuring the new logo began appearing in front of QuikTrip stores. To many customers, QuikTrip becomes QT.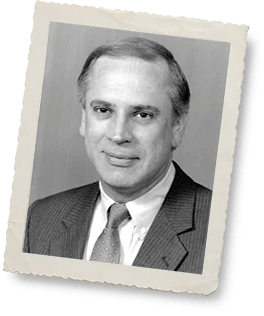 1977
Introduces first fast food module with the then-revolutionary idea of customers serving themselves.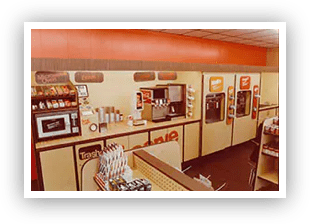 1978
Opens the 200th store on Aug. 13 in Raytown, Missouri.

Introduces Lamar and The Cowboy in the first of a series of memorable television commercials that would eventually run nine years.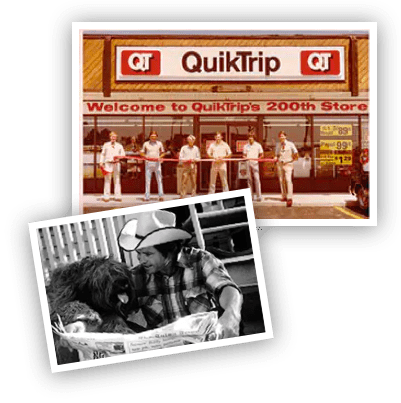 1986
Expands for the first time in 12 years. Stores open in the St. Louis and Atlanta markets on consecutive days in November.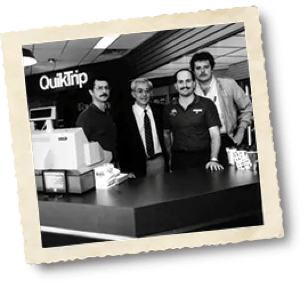 1987
Convenience Store News selects Chester Cadieux as the first inductee in its Hall of Fame.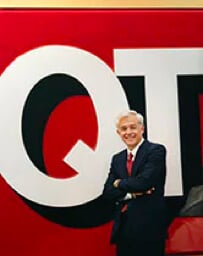 1988
Opens Quik'n Tasty distribution warehouse in Belton, Missouri.

Introduces a sports bottle called the Squart and watches as Squartmania becomes THE summer craze. Sales top one million by years end.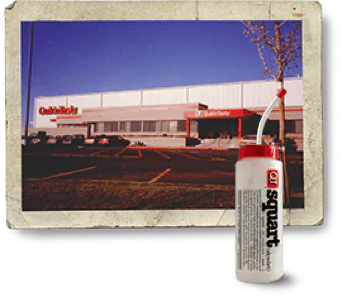 1991
Announces in July that it would unconditionally guarantee its gasoline. The Guaranteed Gasoline drastically changes customer perception of the quality of QuikTrip gasoline.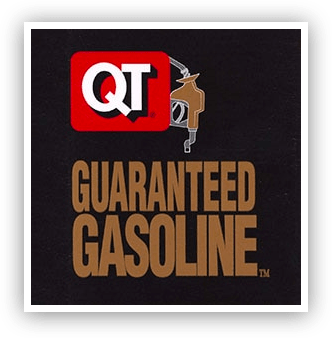 1992
Opens the 300th store in Sand Springs, Oklahoma.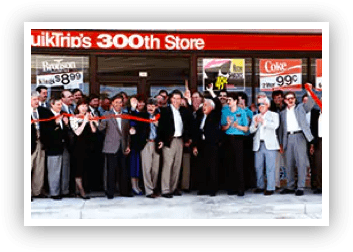 1996
Opens stores in Omaha, Nebraska.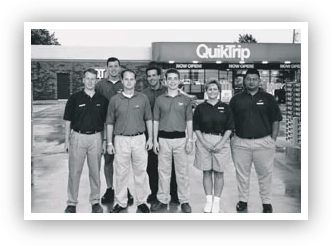 1999
Opens the first store in the new Dallas/Fort Worth Division in Arlington, Texas.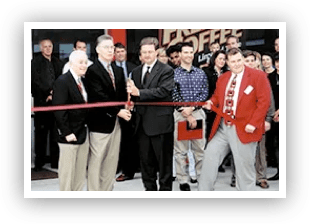 2000
Arrives in Arizona with the opening of No. 461 in Phoenix on April 20.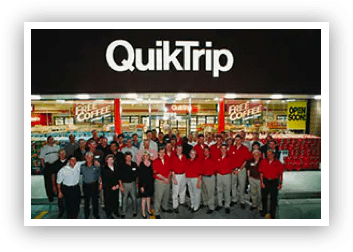 2002
Chet Cadieux, son of company founder Chester Cadieux, becomes president of QuikTrip. Opens the 400th store in Tempe, Arizona.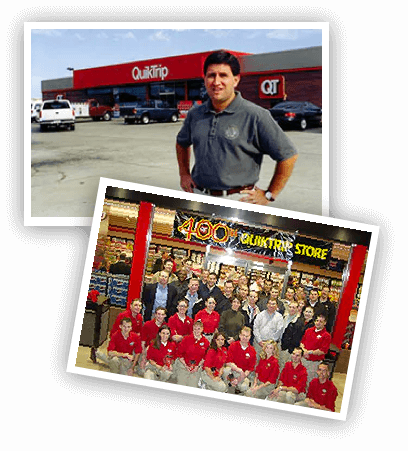 2005
Opens QT Commissary and Bakery in Tulsa.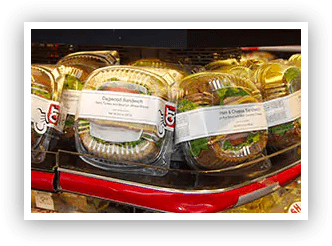 2008
Opens the 500th store in Broken Arrow, Oklahoma.

Celebrates 50th year in September by hosting a daylong festival for employees and customers in Tulsa that featured the hometown musical acts Hanson and Leon Russell.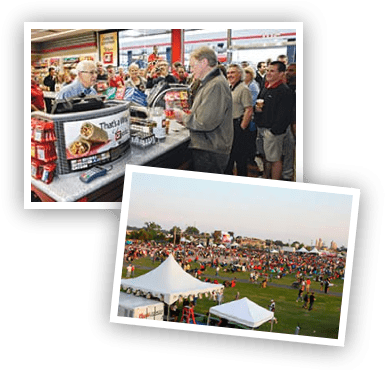 2010
Opens first store in Tucson, Arizona.

First Gen 3 store opens in Tulsa.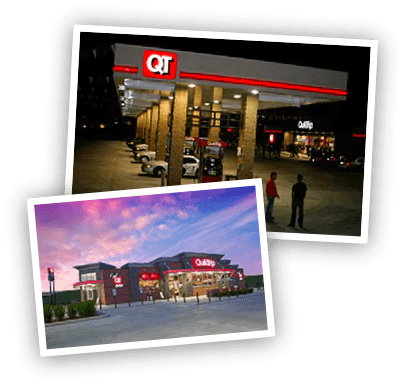 2011
Expands to the Carolinas in October with the first store in Boiling Springs, South Carolina.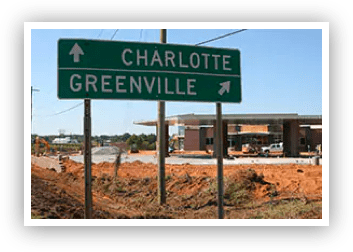 2012
Opens the 600th store in Claremore, Oklahoma.

Third version of No. 1 opens in October on the former site of the Camelot Hotel, a legendary Tulsa hotel.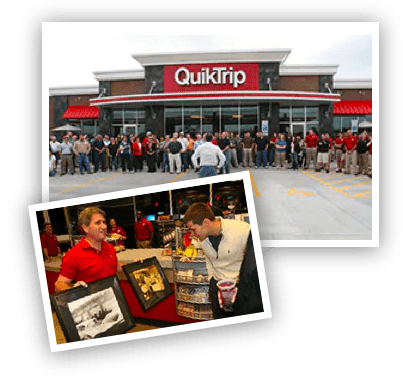 2013
Introduces a fresh, made-to-order menu with the addition of QT Kitchens® full service counters.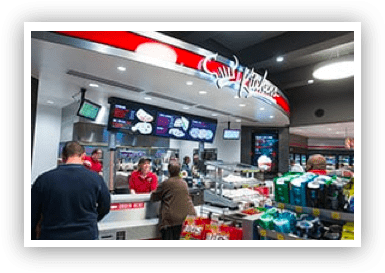 2014
Named to FORTUNE magazine's list of 100 Best Companies To Work For for the 12th straight year.

Opens 700th store in Overland, Missouri.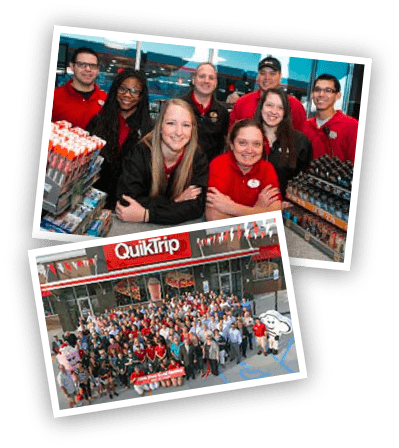 2015
QT joins Folds of Honor as major sponsors of the FOHQT500 NASCAR race at Atlanta Motor Speedway.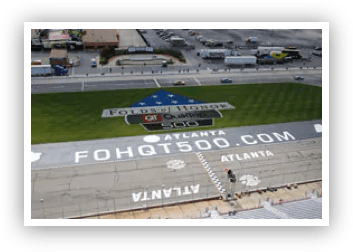 2016
First QT non-gas store in 24 years opens in downtown Atlanta.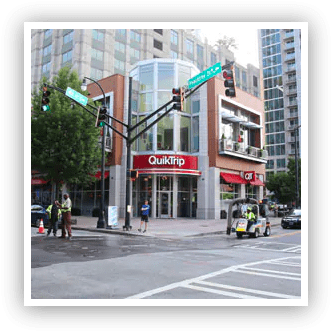 2017
For the 15th consecutive year, FORTUNE magazine names QuikTrip on its list of 100 Best Companies To Work For.

QT introduces the NEW Mobile App!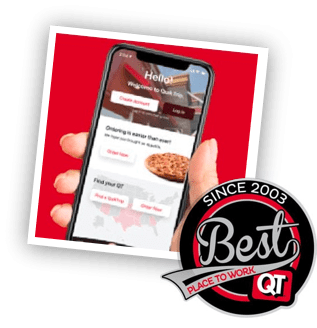 2018
Expands to Austin/San Antonio area with the first store opening in Live Oak, Texas.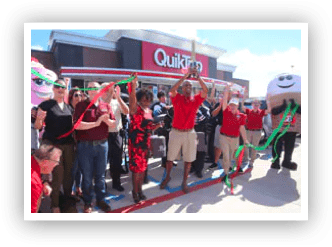 2019
Announces expansion to Denver, Colorado area beginning in 2021.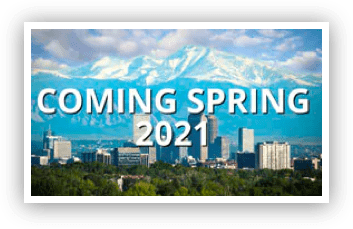 2021
Opens 800th store in San Antonio, Texas.