QuikTrip Celebrates National Safe Place Week by Supporting Youth in Need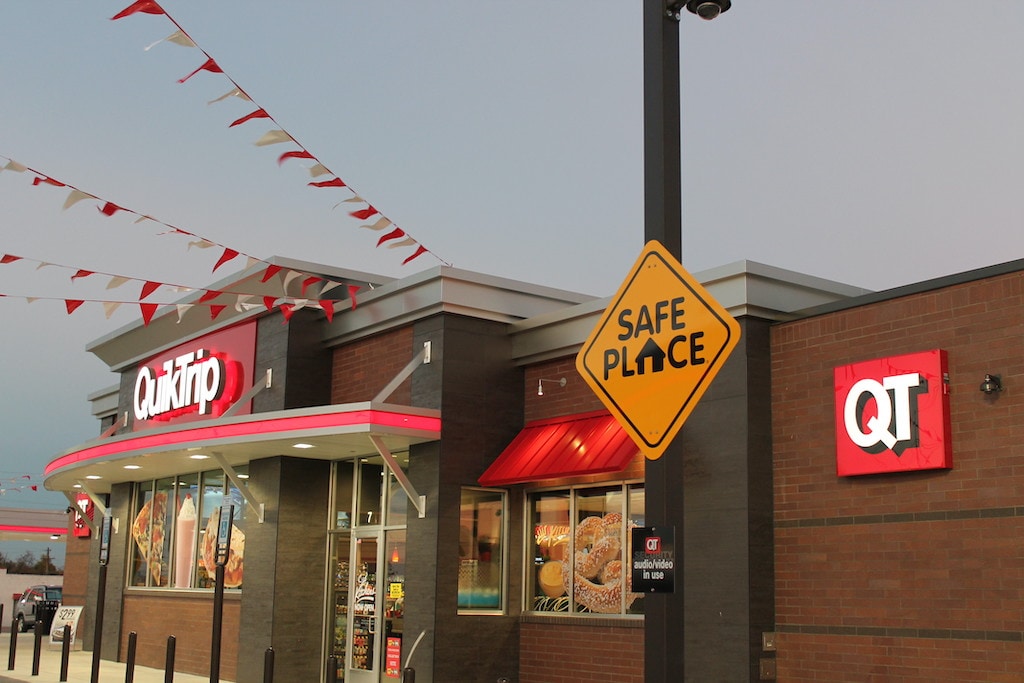 Tulsa, OK (March 24, 2023) – QuikTrip (QT), one of the nation's leading convenience and gasoline retailers operating in 17 states, is proud to celebrate National Safe Place Week, which takes place from March 19-25, 2023. As a company that prioritizes the safety and well-being of its employees, customers and communities, QuikTrip is committed to helping youth in need through its partnership with National Safe Place Network and Safe Place® partner agencies.
Safe Place® provides access to immediate help and safety for young people in crisis. Safe Place® locations, such as QuikTrip stores, display the distinctive yellow and black Safe Place® sign, indicating that at that location, youth in crisis can access a path to safety and services.
QuikTrip has been a longtime supporter of the program, serving as a Safe Place® locations partner for the over 30 years at our network of more than 900 QT stores across the United States.
Over the last year, QuikTrip facilitated 373 Safe Place calls, ensuring youth in need are able to access services and care in times of crisis. Additionally, QuikTrip supports 24 Safe Place® partner agencies across the nation with annual charitable giving and grants as we reinvest back into the communities we serve.
"We are honored to support National Safe Place Week and the important work of the Safe Place program," said Lauren Sherry, Community Relations Manager and National Safe Place Network Board Member. "At QuikTrip, safety is a top priority, and we believe that every young person deserves a safe and secure environment. We are honored to provide that support through our partnership with Safe Place."
"Unfortunately, young people face troubling issues in today's world, such as abuse, neglect, bullying and serious family problems," said Laurie Padilla, President and CEO for National Safe Place Network. "It's up to all of us to offer solutions, places where youth can go to get help. We are honored to have this longstanding partnership with QuikTrip who serve as a vital piece of the safety net for young people."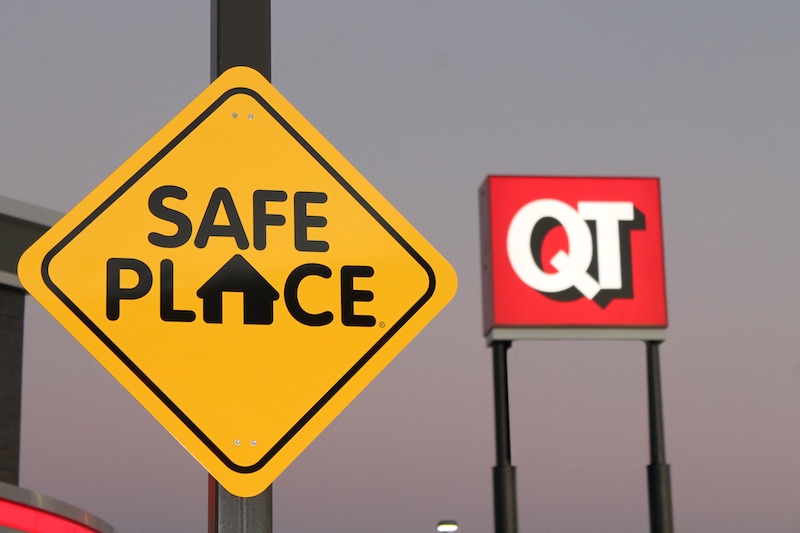 About QuikTrip
QuikTrip Corporation is a privately held company headquartered in Tulsa, Oklahoma. Founded in 1958, QuikTrip has grown to a more than $11 billion company with 900+ stores in 17 states. QuikTrip gives back to the communities it serves, donating five percent of net profits to charitable organizations in those communities. With more than 24,000 employees, QuikTrip has consistently been ranked as one of the top convenience store marketers in product quality and friendly service. To find out more about QuikTrip, visit www.quiktrip.com.
About National Safe Place Network
National Safe Place Network (NSPN) operates nationally recognized programs, including Safe Place®, a youth outreach and prevention program for youth in need of immediate help and safety. More than 20,000 businesses and community locations participate as Safe Place sites – such as restaurants, convenience stores, fire stations, public buses, and libraries. These locations display the Safe Place sign and connect youth in crisis with resources and supports. Safe Place also provides a national text-for-support program, TXT 4 HELP. Teens can text the word "SAFE" to 4HELP (44357) and access options to locate the nearest Safe Place and text one-on-one with a counselor. TXT 4 HELP is available 24/7/365. In addition to Safe Place, NSPN provides quality training, capacity building, and technical support to youth and family service organizations across the nation. NSPN Learn more about NSPN and Safe Place at www.nspnetwork.org and www.nationalsafeplace.org.
Media Contact
Aisha Jefferson-Smith
ajeffers@quiktrip.com
918-615-7899