QT Partners with Tyler Lockett and Light It Up Foundation
Seattle WR visited Headquarters in Tulsa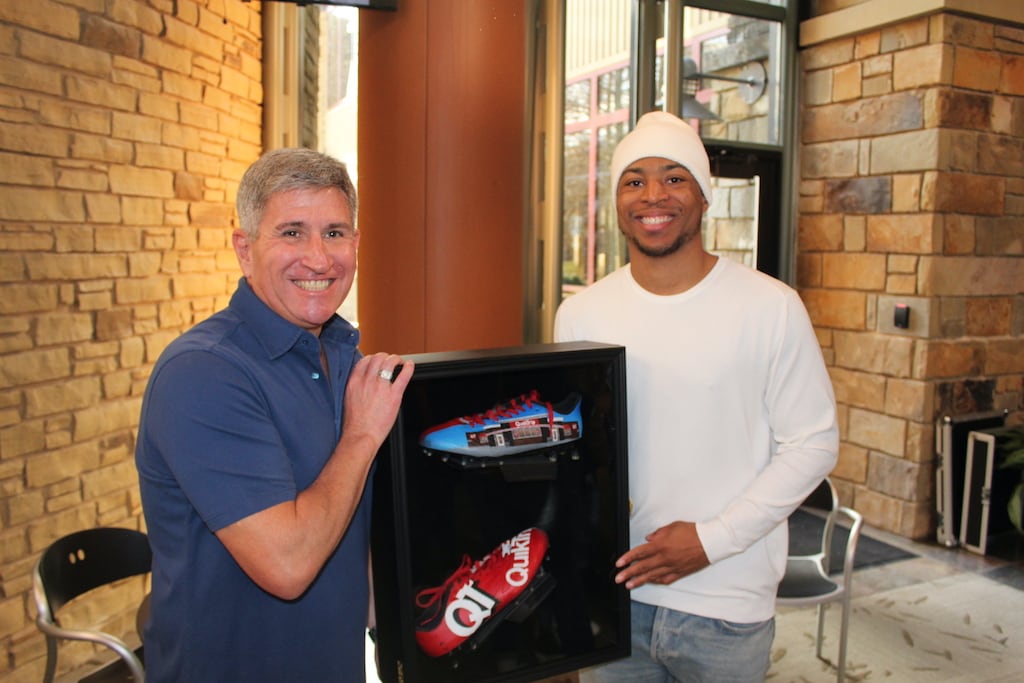 Tulsa, OK (Feb. 21, 2022) Back in October, Seattle Seahawks WR Tyler Lockett wore a pair of QuikTrip cleats for a Thursday Night Football game early in the NFL season. Well on Monday, Feb. 21, those cleats landed at QuikTrip Headquarters!
Tyler is from Tulsa, Oklahoma, and attended Booker T. Washington High School, where he graduated in 2010. During the 2021-2022 season, Tyler created custom cleats for each NFL game this season to highlight parts of his hometown that were special to him, including QuikTrip cleats, which were featured in his prime-time Thursday night game against the Los Angeles Rams.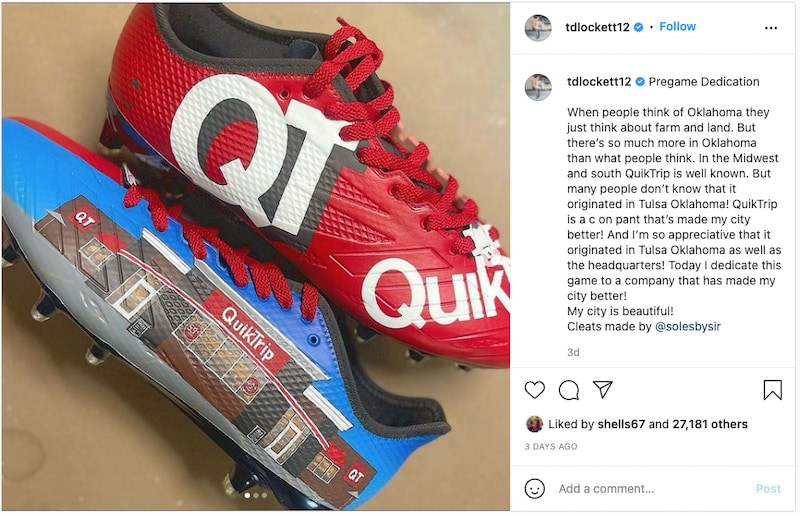 When we talked with Tyler's team about the cleats, we learned their plan was to auction all 17 sets of the cleats to support his Light It Up Foundation, which provides scholarships to high school students in Tulsa. Since this falls into our QT Community focus areas for charitable investments, we were excited to partner with the Light It Up Foundation to further the education of deserving Tulsa youth.
While Tyler visited the office and presented the QT cleats, he mentioned how much he loved QuikTrip growing up and that it was an almost daily stop for snacks and drinks. He said that his first stop whenever he gets to visit one of our markets is a QT for a slice of pizza.
"It was an amazing experience attending the QuikTrip Headquarters and meeting all the amazing people that make it happen!" he added.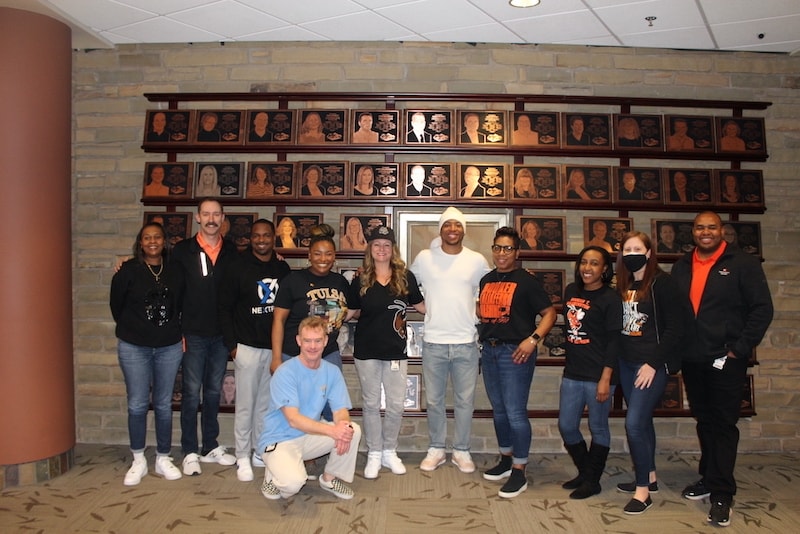 Tyler Lockett visited with a group of QuikTrippers who are Booker T. Washington alumni, the high school Lockett attended in Tulsa, OK.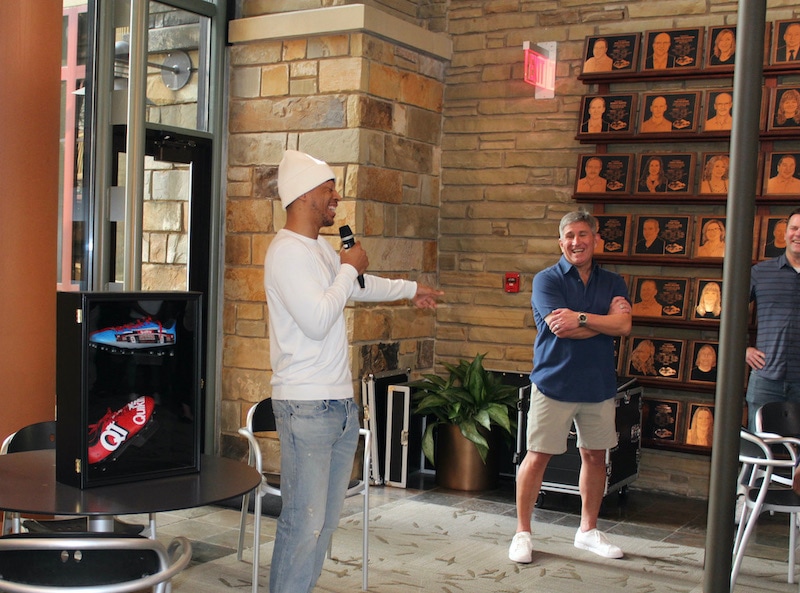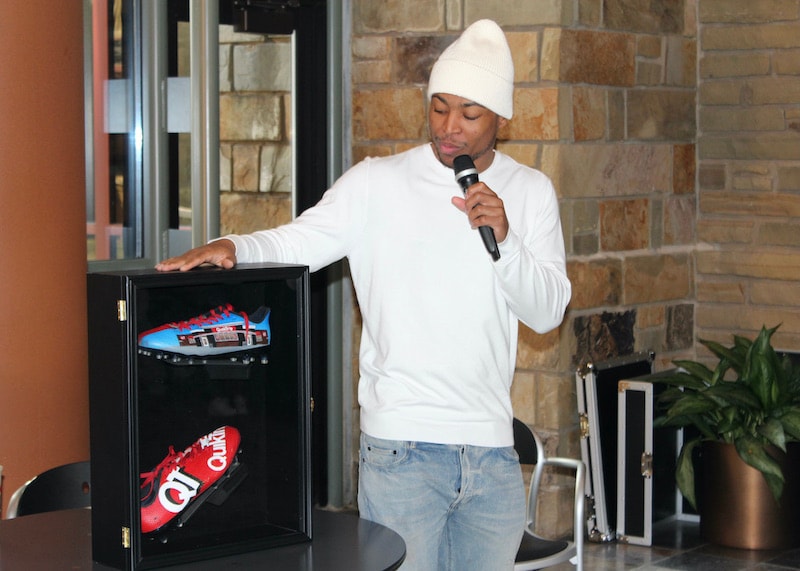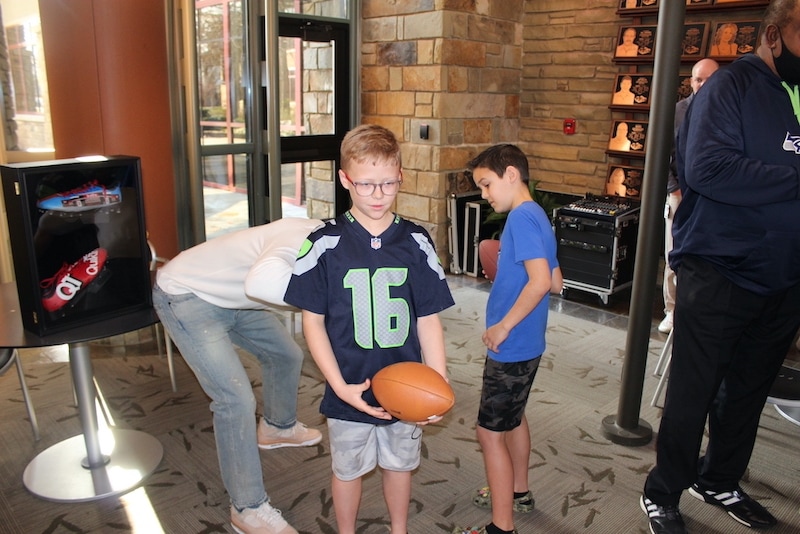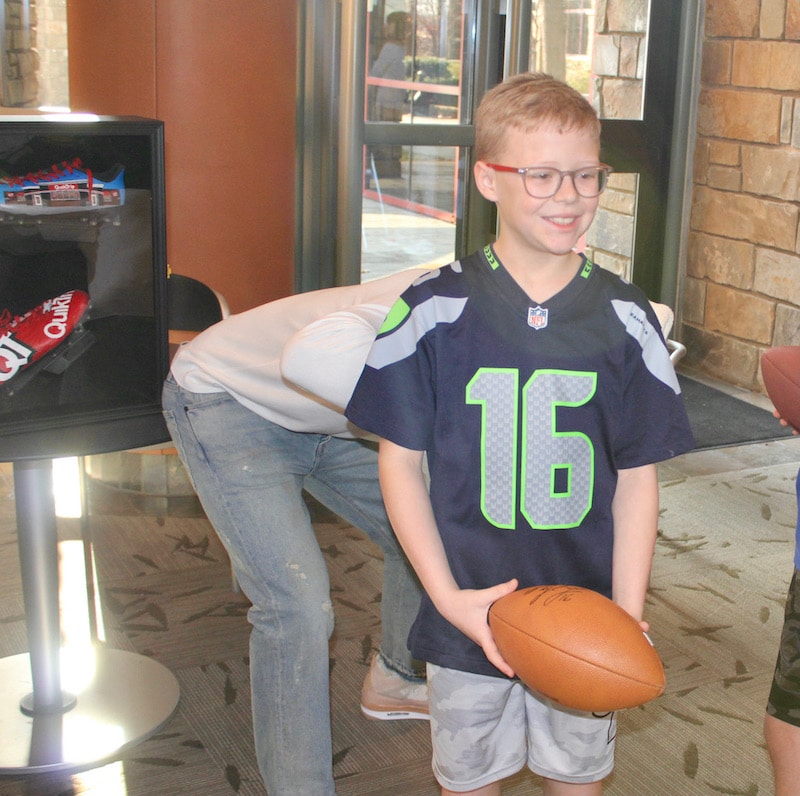 About QuikTrip
QuikTrip Corporation is a privately held company headquartered in Tulsa, Oklahoma. Founded in 1958, QuikTrip has grown to a more than $11 billion company with 900 stores in 12 states. QuikTrip gives back to the communities it serves, donating 5% of net profits to charitable organizations in those communities. With 24,000 employees, QuikTrip has consistently been ranked as one of the top convenience store retailers in product quality and friendly service. To find out more about QuikTrip, visit www.quiktrip.com.
Media Contact:
Aisha Jefferson-Smith
918-615-7899