QT Partners with Georgia 'Motel to Home' Program
More than $1 million gift will help expand housing for families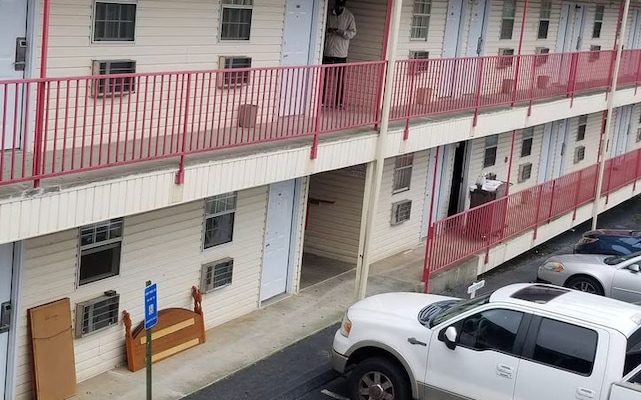 St. Vincent de Paul Georgia increases housing stability through eviction prevention, rehousing and transitional housing programs, and housing services for at-risk individuals and families. The Motel to Home program started as a pilot program with thirteen families in 2020 with the dual support of United Way of Greater Atlanta and the City of Norcross. Thanks to the success of the program and a transformative gift that expands a partnership with QuikTrip, Motel To Home has grown to serve all of metro Atlanta in 12 Georgia counties: Butts, Cherokee, Clayton, Cobb, Coweta, DeKalb, Douglas, Fayette, Fulton, Gwinnett, Henry, and Paulding. The majority of clients live in motels in DeKalb and Gwinnett counties, where there is a high concentration of extended-stay motels. In 2023, Motel To Home is on track to secure stable housing for over 200 families with the support of QuikTrip. In 2024, the program anticipates serving 275 families and growing to 425 in 2025 with QuikTrip's continued support. We are excited to also announce our first client outside of metro Atlanta, Glynn County, has just entered the Motel to Home program.
Since the program's inception, 98% of Motel To Home participants have remained stably housed: families and their children are thriving. Overall, parent(s) have increased their income from an average of $17.71/hr to $20.21/hr; credit scores have increased an average of 100+ points from 510 to 620; some parents have started their own businesses or gained better employment, others are no longer renting and have purchased homes!
The Motel To Home program's impact on the children of the families has been the most promising. The children are excelling in school and older children have gone to college or joined the workforce. The overall social-emotional development of the children is healthy. They are seeing their parents overcome the trauma of housing insecurity and modeling self-sufficiency. Motel To Home is enabling generational change and hope for future generations.
Stable housing is a key determinant in achieving and maintaining self-sufficiency for low-income families.
In Georgia, 542,000 renters – 23% of all state renters are not caught up on rent.
In Georgia, 2,308,000 adults – 33% of all adults in the state – have difficulty covering basic household expenses.
Since the start of the covid-19 pandemic, renters in Georgia are behind on nearly $500 million of rent, with renters of color facing the greatest hardship.
With a mission to provide help and hope to neighbors in need, St. Vincent de Paul Georgia has been serving individuals, families, and communities across the state since 1903, stabilizing those in crisis and creating paths to self-sufficiency through a focus on Hunger, Housing, and Health. St. Vincent de Paul Georgia is one of Georgia's oldest, largest, and most trusted state-wide social services safety net organizations. For more information or to get involved, visit www.svdpgeorgia.org.
Since 2020, the St. Vincent de Paul Motel To Home program has impacted lives and strengthened communities.