QuikTrip Invests Over $3 Million in Phoenix-area Nonprofits
Phoenix Mayor and law enforcement laud QT's commitment to strengthening Valley communities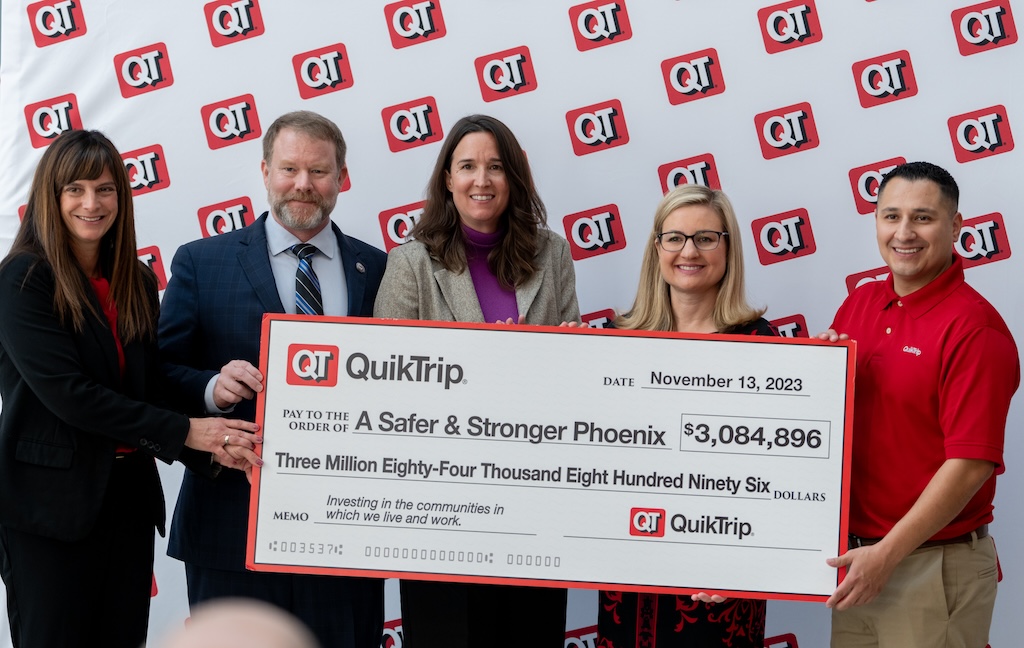 This week, representatives from QuikTrip were joined by Phoenix Mayor Kate Gallego as QT announced more than $3 million in grants awarded to local nonprofits and first responder organizations to make communities across the Phoenix metropolitan area safer and stronger.
In addition to Mayor Gallego, representatives from Phoenix law enforcement and the nonprofit community were on hand to speak about the impact of QuikTrip's charitable giving and the need for more collaboration between businesses and nonprofit partners to address the societal issues that have caused increases in theft, crime, substance abuse and homelessness.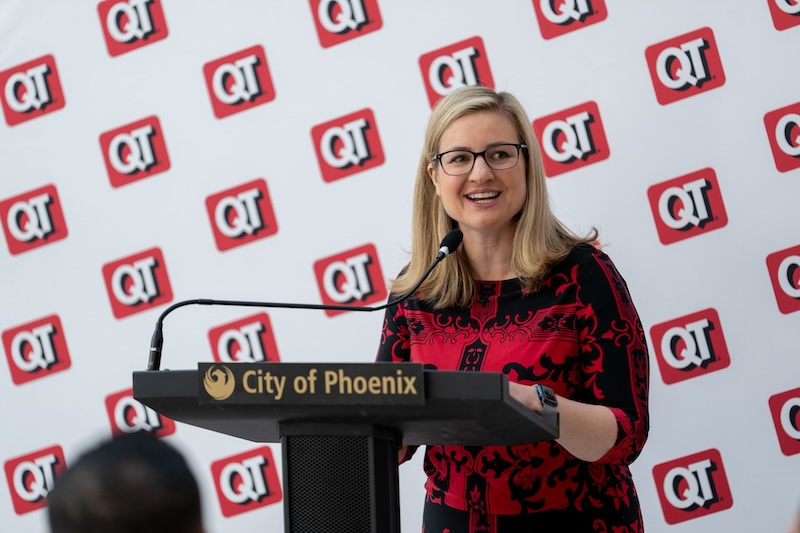 "At the City of Phoenix, we know that it's always better to tackle a problem together, as opposed to on one's own. That's why, as Phoenix continues allocating and deploying critical resources at breakneck speed, I am grateful for QuikTrip's partnership and their support of local non-profits who are serving Phoenicians facing homelessness and addiction," said Mayor Gallego. "I appreciate QT's ongoing work with us to address our community's most pressing challenges, and hope this partnership inspires many more to come."
Since opening its first Phoenix location in April 2000, QuikTrip has grown to have 115 stores and 3,249 employees in the Phoenix metro area. Since its founding in 1958, QuikTrip has donated 5% of net profits to the communities it serves. In 2023, QuikTrip invested $3,084,896 in several organizations across the Valley. Today, QT announced new partnerships with three law enforcement organizations: Phoenix Law Enforcement Association (PLEA), Phoenix Police Foundation, and Phoenix Police Sergeants and Lieutenants Association (PPSLA).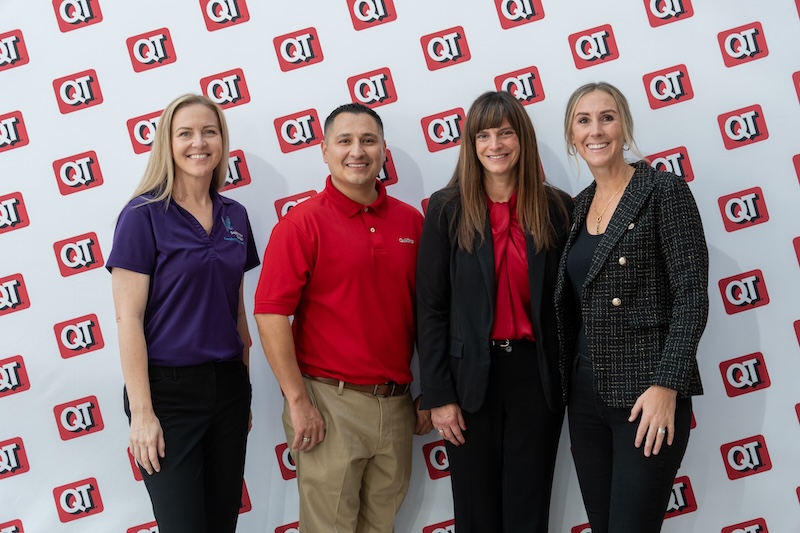 "PPSLA is grateful for QT's partnership and commitment to helping rank and file law enforcement," said PPSLA President Ben Leuschner. "Their sponsorship of PPSLA's annual charity fundraiser, Superhero Saturday, on Jan. 13 will enable us to assist our members who are injured on the job, suffering from an illness, or just trying to better serve their community. We look forward to a positive and supportive working relationship with QT into the future."
"We are honored and grateful that QuikTrip has partnered with PLEA Charities to support our officers. We look forward to the ongoing collaboration and joint efforts in the years ahead," said PLEA President Darrell Kriplean.
"The Phoenix Police Foundation is exceptionally grateful for the support from QuikTrip," said Phoenix Police Foundation President Timothy Thomas. "This vital funding will allow the foundation to fund youth programming like the Phoenix Police Department Cadet Program, host recognition events such as the Pride in Our Heroes and Women in Blue, and acquire new tools for recruitment efforts."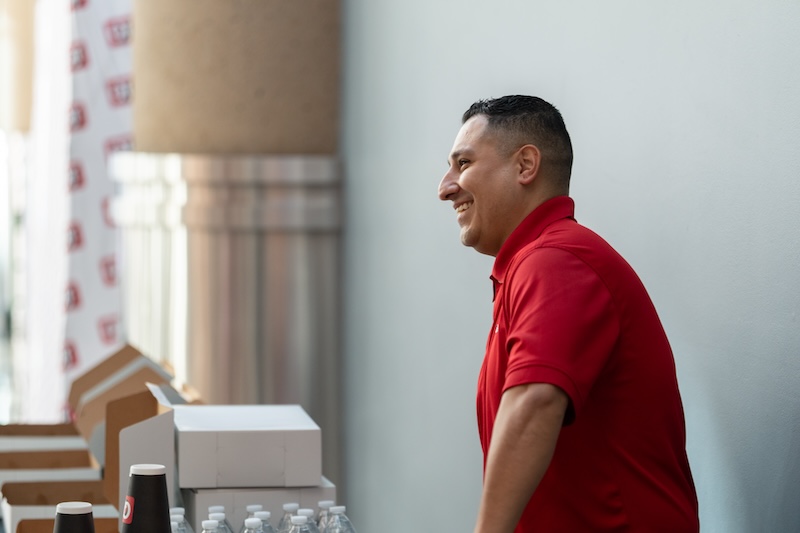 QuikTrip also recognized long-standing partnerships with Valley of the Sun United Way, and Child Crisis Arizona, a National Safe Place partner organization.
"QuikTrip is a true partner of Valley of the Sun United Way and our community, rising up as a top corporate supporter every year," said president and CEO of Valley of the Sun United Way Carla Vargas Jasa. "QuikTrip spends time with us and our partners, taking pride in getting to know our community's biggest needs, and how their support makes the Valley a better place for their employees and customers. We're honored that QuikTrip takes their commitment a step further by participating in our Loaned Executive Program each year, lending not only their financial support, but sharing their talent to help raise awareness for the critical issues we are addressing together."
"Child Crisis Arizona is grateful for our wonderful partnership with QuikTrip. This incredible investment will allow our agency to provide vital resources, shelter and support for teens and young adults, an underserved population in foster care in our state," said Child Crisis Arizona CEO Torrie Taj.
Finally, QuikTrip announced new investments with organizations focused on tackling the key issues of homelessness and addiction, including Phoenix Rescue Mission and Sojourner Center.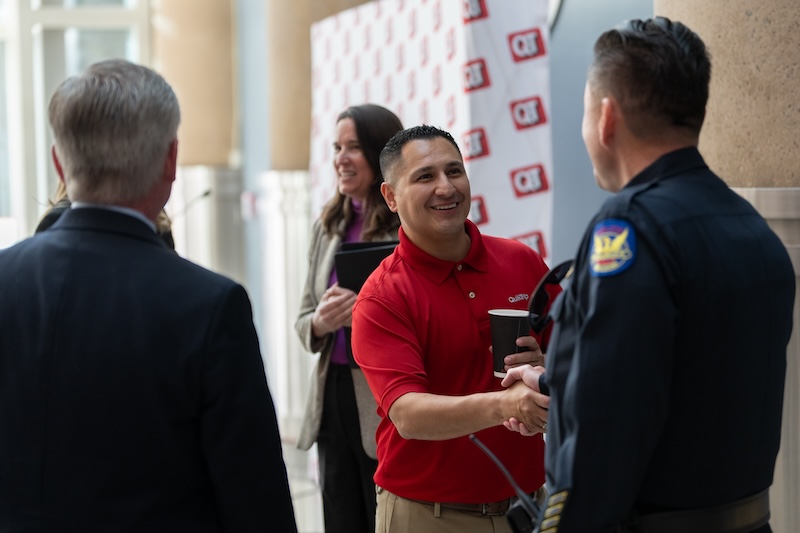 "This is a significant and unique partnership for Phoenix Rescue Mission, expanding our reach in the Valley to help our most vulnerable populations," said Phoenix Rescue Mission CEO Ken Brissa. "With QuikTrip's support, we are able to meet even more individuals where they are with resources and services that will save many lives."
"We extend our profound gratitude for QuikTrip's commitment to survivors of abuse and for their partnership with the Sojourner Center. Their generous support will ensure Sojourner Center remains a safe haven offering essential services and a brighter future for those in need," said Sojourner Center Co-Executive Director Julie Peterson. "QuikTrip's support plays a vital role in empowering survivors to rebuild their lives, breaking the cycle of violence, and creating lasting change in our community."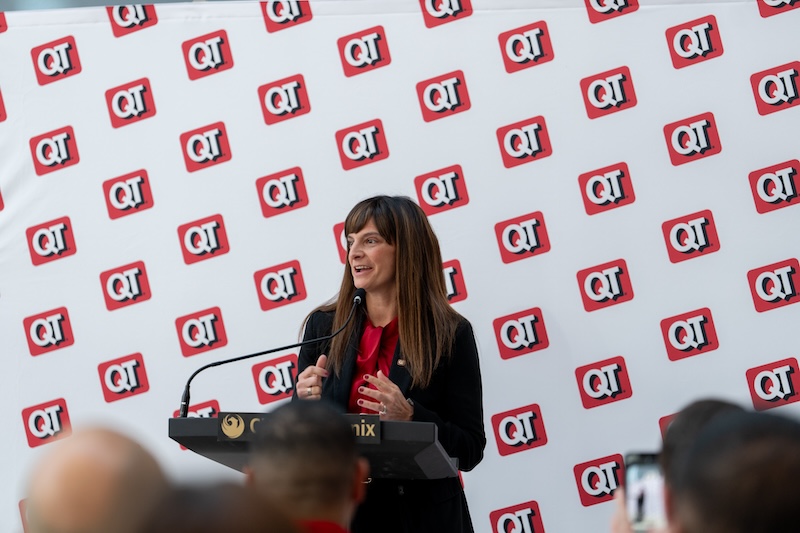 QuikTrip made clear these investments are part of a larger mission of addressing the toughest issues facing Phoenix, and the country. "We have seen the incredible difference these groups are making by providing critical services that address the root causes of homelessness, addiction, and crime. By supporting their efforts, we are proud to play a role in creating a safer, stronger, and more prosperous community for all of Phoenix," said QuikTrip Community Relations Manager Lauren Sherry. "Community is our customer, and we are committed to being a good neighbor in each community we serve."
To learn more about how QuikTrip is continuing to give back to communities across the country, please click here.